TUNISIA CAMPAIGN UPDATE
by FlatSpinMan
CURRENT STATUS NOVEMBER 2012
- Most missions made, tested, elaborated upon, dressed with a slice of lime.
- Bases, ground battles populated and trimmed up a bit.
- Skins - largely finalised but there's still another round of checking and trimming required.
CONTENTS
Initially I will release a campaign for the BF109G4 with DBW1.71 compatability. I think it'll be okay in anything from DBW 1.4, too, as that's what I made most of it with. This will be followed by an FW-190 version using virtually the same missions and briefings.
Then I'd like to run them through 'The Full Monty' to see what other cool things can be added to improve them.
CAMPAIGN PHILOSOPHY
This campaign has always been intended as a way to say 'Thank you' to the guys who have done so much to improve IL2, virtually since day 1 - the skinners. Because they're such sticklers for accuracy I had originally intended to make this a historically accurate campaign. However, once again my imagination, general dissolution and utter lack of discipline got the better of me, so it is now "historically inspired" (I'm waiting for Hollywood to sign me up as a war movie script writer). Oddly enough, the more outlandish missions you will encounter are the historically accurate(ish) ones. You'll know them when you see them. They mostly involve huge numbers of Jim and Armin's skins being blown up.
http://www.axis-and-allies-paintworks.com/e107_plugins/forum/forum_viewtopic.php?1821
CHECK OUT THESE TRAILERS
http://www.youtube.com/watch?v=HA-JA0m37IU
http://www.youtube.com/watch?v=6WI9tDSaN4E
---
Author Juri_JS
The historical missions show the Royal Navys ill-fated attacks on Petsamo and Kirkenes in July 1941.
There are two versions of the mission pack, one for UP3.0/DBW and one for HSFX 6.0.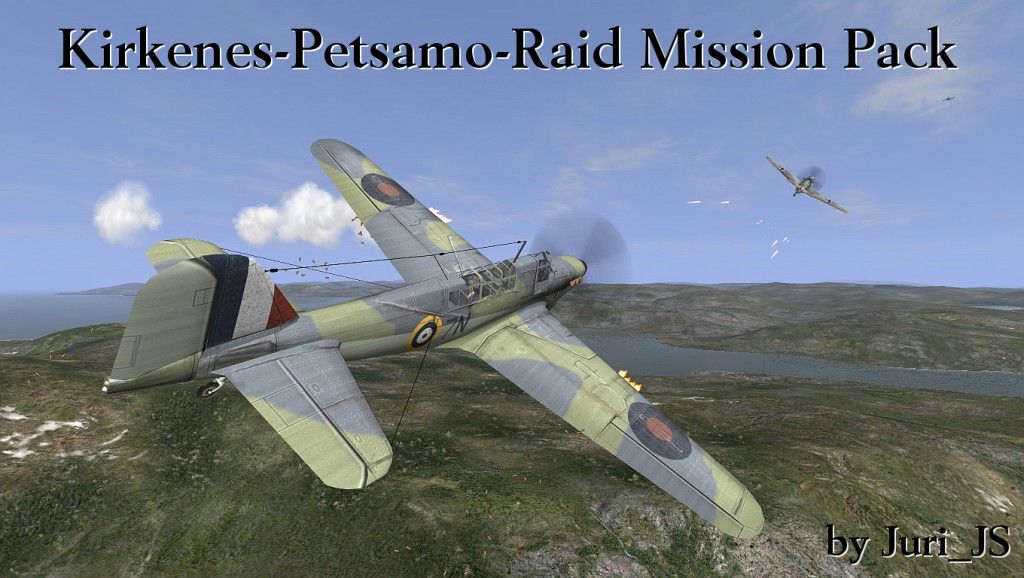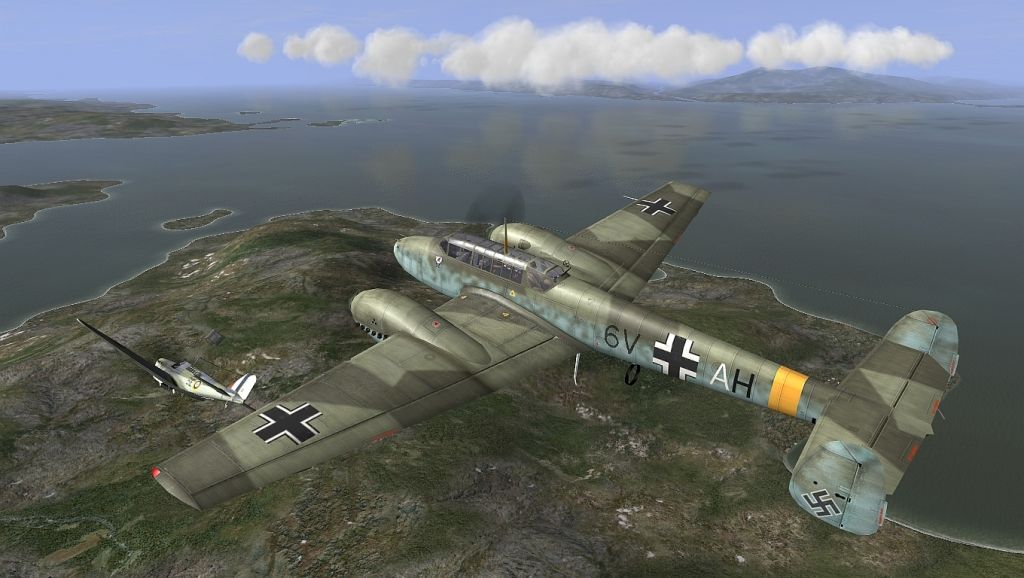 Get it here --
http://www.axis-and-allies-paintworks.com/download.php?view.663
Author Boelcke
Bf 109 K4 from 9./JG 77 WNR 330225, pilot Franz Menzel, with an early version from November 1944 without fuselage band and a late version of the same plane with fuselage band in early 1945 - JG 77 introduced the fuselage bands around new years day 1945.
Get it here --
http://www.axis-and-allies-paintworks.com/download.php?view.662
---